At Parrot Uncle, we believe that everyone deserves to live comfortably in their homes, and we're committed to helping those who are struggling. That's why we're excited to launch our nonprofit page, where you can share your touching story and your wishes, and we'll selectively help some needy people and families to replace their old fans or lighting according to their demands. By donating our products to those in need, we hope to make a positive impact in the lives of individuals and families who are struggling.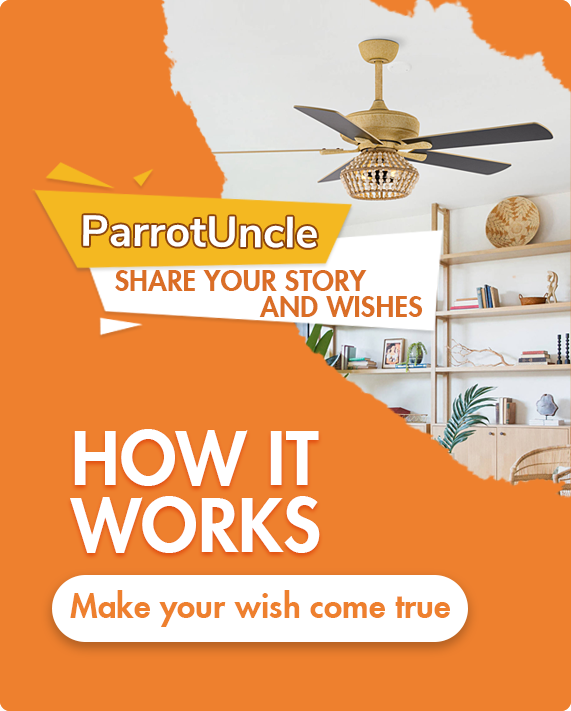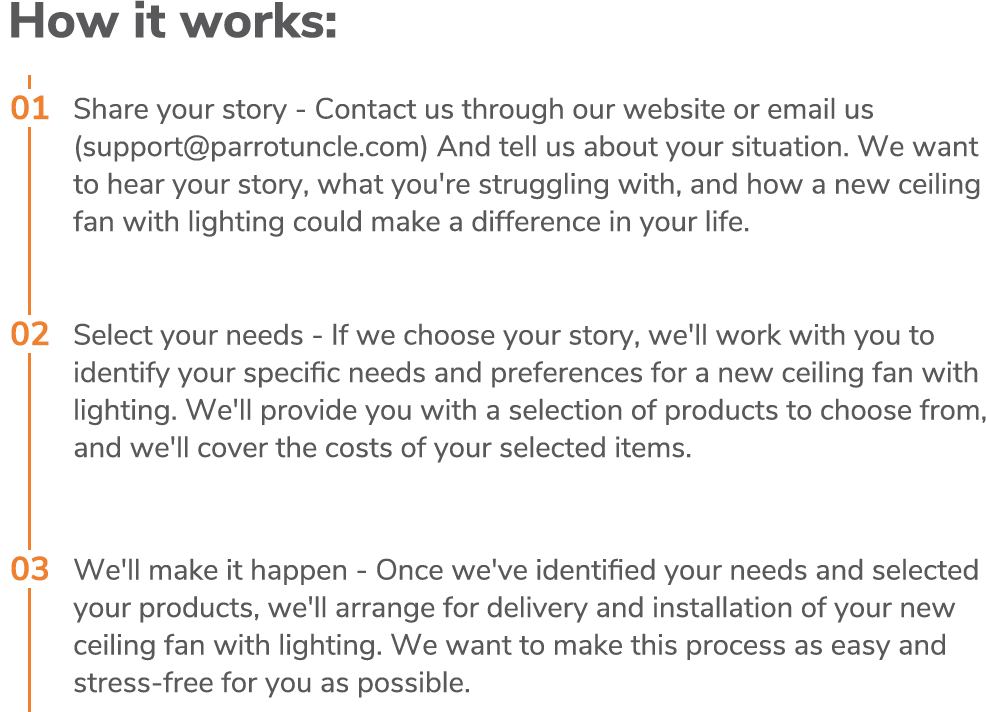 We invite you to join us in making a difference. Whether you want to share your story or donate to our cause, every little bit helps. Contact us (
support@parrotuncle.com
) today to learn more about how you can get involved.